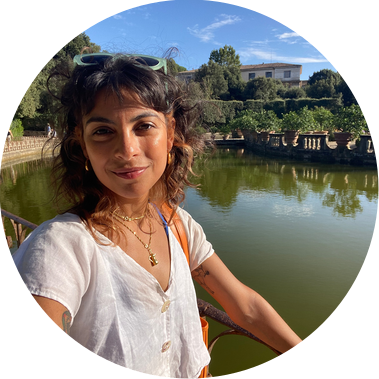 Melina Sabeti-Mehr is an independent arts curator and public programmer, writer, and film photographer. Her research and work focuses on implementing sustainable community-centered models for programming, education, and curation in cultural institutions. Her curatorial and written interests often consider the transgenerational memory, stories, and archival practices of racialized histories.
Melina graduated from the Master of Museum Studies program at the University of Toronto, where she concentrated on reframing art history and curatorial practices in opposition to historical and modern white supremacist frameworks. She also researched the development and implementation of accessible exhibition spaces and web interactions for gallery visitors.
Melina is currently a staff member for The Asian Canadian Living Archive, runs invisibilities zine, and was previously a Board Member for Roundtable Residency.
Contact hello@melinamehr.com for collaborations, questions, or general discussions. CV available upon request.